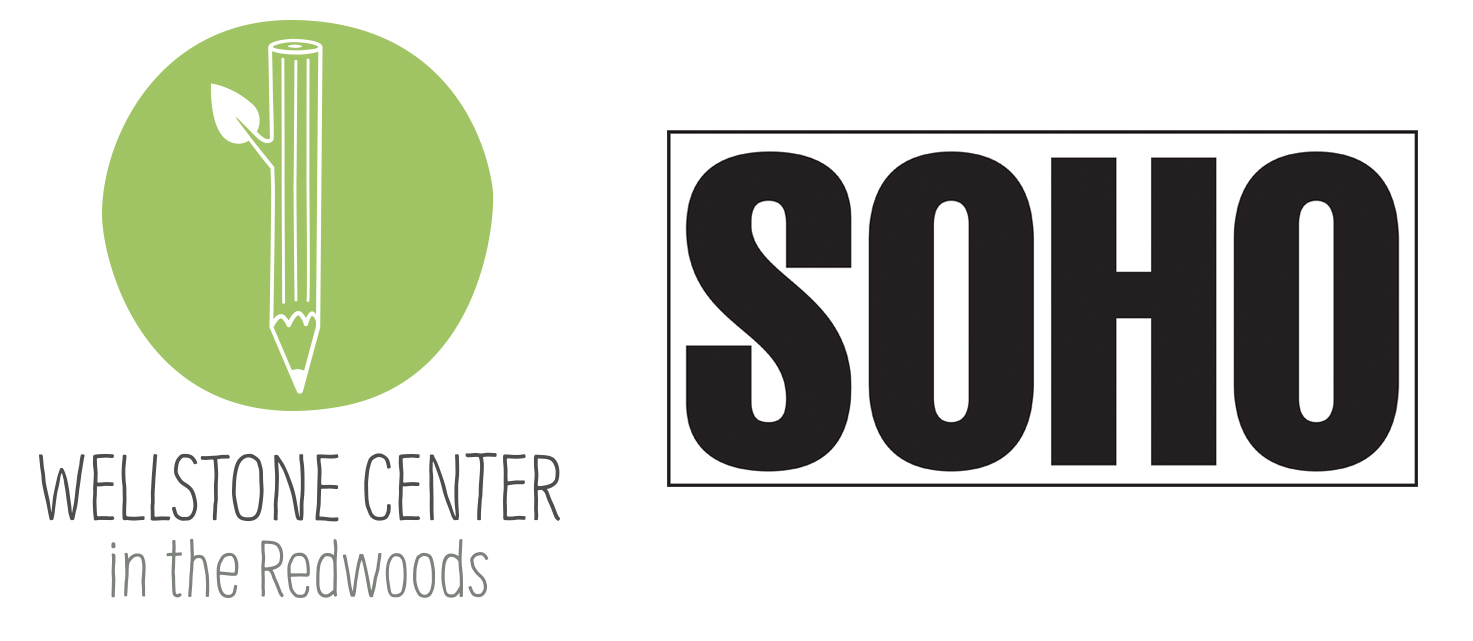 FOR IMMEDIATE RELEASE: 
New York, April 17th, 2017—The Wellstone Center in the Redwoods, in association with the award-winning independent publishing house Soho Press, is proud to announce a new fellowship named in honor of Soho co-founder Laura Hruska, who passed away in 2010. A lifelong lover of books and story, Laura Hruska was also an attorney and novelist who wrote under her maiden name, Laura Chapman. As editor-in-chief of Soho Press, she discovered talented writers who have gone on to have long and productive careers, including MacArthur Fellow Edwidge Danticat and best-selling mystery writers Cara Black and Jacqueline Winspear, to name a few.
Founded in 2012 by Sarah Ringler and best-selling author Steve Kettmann, the Wellstone Center in the Redwoods writers' retreat was named to San Francisco Magazine's 2013 "Best of the Bay" issue and has been described in the San Jose Mercury News as "kind of like heaven" for writers. The recipient of the Laura Hruska Fellowship will be provided with a room and evening meals for fourteen days. The writer will also have the opportunity to participate in Wellstone offerings, including weekly yoga, open readings, and a Wednesday morning nature hike on the private trails extending back behind the Center into the Santa Cruz Mountains.
The fellow will also receive a half-hour consultation with current Soho Press Publisher Bronwen Hruska.
"My mother was a great editor and mentor, and loved nothing more than to discover new voices and to nurture talent," Bronwen said of her late mother. "So when I found myself at the Wellstone Center in the Redwoods and saw, first-hand, the work Steve Kettmann and Sarah Ringler are doing to help writers find and cultivate their voice, I knew it was meant to be. No one knew better than Laura, who raised three children, that daily life can get in the way of writing, which as we all know takes time and energy and, above all, focus. I know she'd love the idea of giving a talented writer a room of their own and the physical and mental space to create."
To submit to the Laura Hruska Fellowship writers will need to send thirty to fifty pages of their novel, along with a rough synopsis, a cover letter explaining why you believe you are a good fit for the residency, and a list of any writing awards, citations, credits or residencies. Submissions are to be sent to sarah@wellstoneredwoods.org and please put "Hruska Fellowship" in the subject heading. The winner will be chosen based on a combination of a strong voice, compelling story and quality writing. The Laura Hruska Fellowship is open to writers of literary fiction, mystery fiction or young adult fiction. The deadline to apply is May 1, 2017.
"We're a long way from New York City, here in the Santa Cruz Mountains of California," Steve Kettmann said of the retreat he co-founded, "and sometimes what a writer needs to turn a corner on a project is a little distance and a lot of time, especially quiet, peaceful time in an inspiring environment. We can't wait to meet our first Laura Hruska Fellow and help that writer along in ways small and large."
Soho Press Media Contact:
Paul Oliver
Director of Marketing & Publicity
Email: poliver@sohopress.com
Phone: 212-260-1900 ext. 302
Wellstone Center Media/Submissions Contact:
Sarah Ringler
Co-Director
Email: sarah@wellstoneredwoods.org
Phone: 831-471-8459