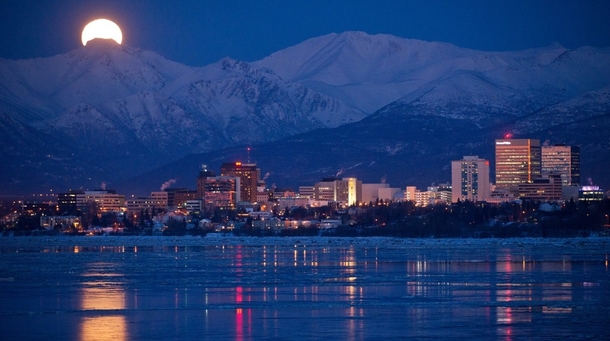 John Straley, the Shamus Award-winner and author of The Woman Who Married a Bear,has returned with another dark, enticing, and humorous Cecil Younger novel. The seventh novel of the series, Baby's First Felony, continues Cecil's story as a local investigator in Sitka, Alaska. The abundance of darkness, isolation, and cold is accompanied by the strange mystique that Alaska embodies, which makes Straley's novels even more entrancing. Those same characteristics are why other authors choose the frigid and bleak Alaskan environment and why its setting is ideal for crime fiction novels. Below, you can find some of our favorite crime fiction set in the Alaskan wilderness to see for yourself why it is the perfect setting for mystery and danger (spoiler alert: we love John Straley!).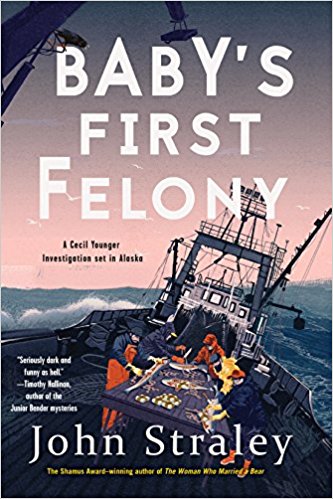 Baby's First Felony by John Straley
In the seventh novel of the Cecil Younger series, Cecil's life takes a drastic turn. While Cecil is generally the one seeking answers for other people's woes, in this story his own life is being affected as he actively works to save himself and his daughter. Traditional investigation processes are not an option and Cecil must resort to unconventional methods that contradict his usual investigative practice. After validating his maxim, "nothing good comes of walking around with a lot of someone else's money," Cecil is left with no choice but to work with local criminals to save his daughter, restore the peace in Sitka, and survive himself. Despite the exciting and suspenseful storyline, the serene – although dark and mysterious – Alaskan setting creates an environment perfect for a crime.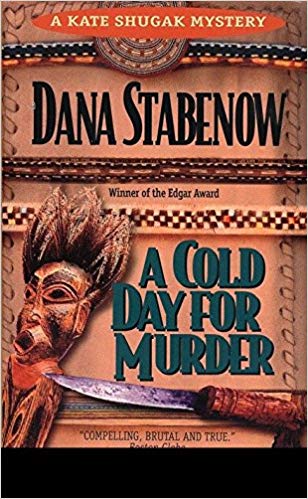 A Cold Day for Murder by Dana Stabenow
The first novel of the Kate Shugak series, which won an Edgar award in 1993, follows detective Kate Shugak as she returns to the Alaskan North, which she once called home. As the ex-investigator for the Anchorage D.A., Kate is put to the task of investigating two separate disappearances. A park ranger for the snowy, barren, and unpredictable wilderness goes missing. While it is initially assumed that he had an unfortunate accident involving a snowbank, his rescuer disappears as well and Kate is sent to search for them both. Perhaps there was an unfortunate accident in the dark, snowy landscape that happened to swallow the two men Kate needs to find, or perhaps there is a murderer hiding in the depths of the darkness.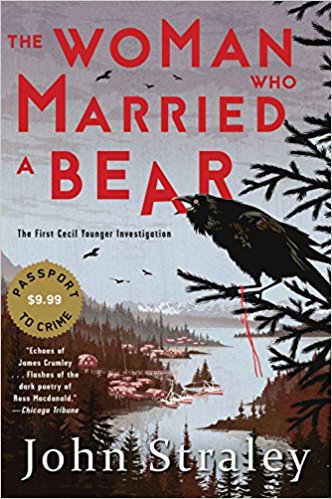 The Woman Who Married a Bear by John Straley
The Shamus Award-winning debut of Cecil Younger exhibited exactly how Alaska can be used to an author's advantage in a crime fiction novel. The subarctic conditions and the dense, familiar forest that many crime fictions call home are what truly set the tone of the series. There are mountains dusted in snow along with a seaport in Sitka. Rowdy bars are found throughout the coastal city and along with that comes regular conflict and ancient Russian cemeteries that are often housing the local youth parties. While none of this is unusual, it sets the tone for Cecil's investigation of an Indian big-game guide's murder by a man obeying voices from the center of the earth. The story Cecil discovers is one of primal conspiracy and is fueled by the Alaskan wilderness and cold that Straley presents.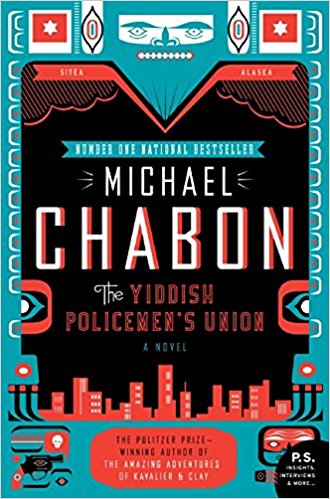 The Yiddish Policemen's Union by Michael Chabon
Set when Sitka, Alaska was considered a safe haven for Jews after the Holocaust, homicide detective Meyer Landsman of the District Police is facing a multitude of issues that need solved. The Reversion of the Jewish community and its control is pushing the Jewish influence in Sitka away, his marriage is falling apart and his career is suffering; Meyer and his partner, Berko Shemets, cannot seem to solve any of their cases and their new supervisor is the woman Meyer always dreamed of. However, when his neighbor is murdered right under his nose, he investigates until a higher-up demands that the case be dropped. With his strong belief in Judaism, hopefulness, evil, and his marriage, Meyer must tackle the first case he has a chance at with full force. While this novel may not be set in the wilderness of Sitka, it highlights an often unknown piece of Alaska's history and the different communities that call Alaska home.
Restless in the Graveby Dana Stabenow
Stabenow is back with another Kate Shugak crime novel that accentuates the Alaskan climate and its suitability for crime, except this time she has a sidekick, Liam Campbell. After an Alaskan aviation entrepreneur fatally crashes his Piper Super Cub, it becomes evident that someone tampered with his engine. Someone could be anyone – his disregarded wife and children, Liam's wife, a bush pilot? Kate works as an undercover waitress at a local bar, and she learns that the murdered entrepreneur has been involved in conspiracy involving family secrets and even treason.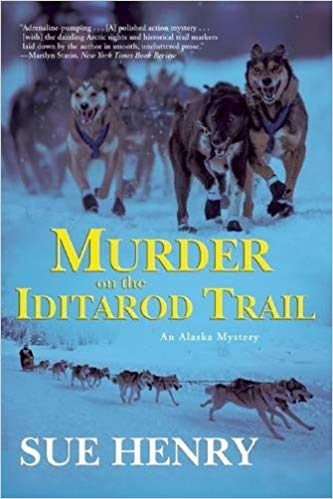 Murder on the Iditarod Trail by Sue Henry
The infamous Iditarod – an eleven-hundred-mile dog sled race through the dark and demanding Alaskan landscape – has a grand prize of survival. While the official prize is a $250,000 purse, as the top Iditarod racers suddenly begin dying with no explanation and in the most gruesome ways, it has never been more evident that this race is not about money. State Trooper Alex Jensen is as determined to find the murderer as the "mushers" of the race are to win. His investigation proves as challenging as the Iditarod itself; he is led into the frozen, merciless wilderness as far detached from civilization as he can get. This desolate environment he so willingly enters is where nature can kill him as fast as a bullet and there is no one to hear his screams . . . unless he's not alone.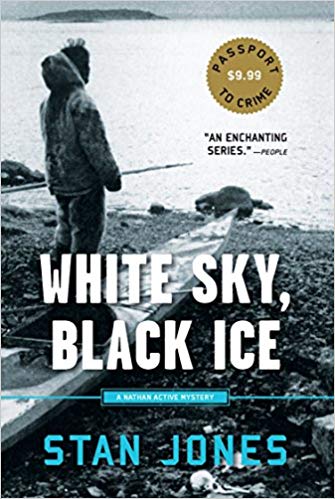 White Sky, Black Ice by Stan Jones
State Trooper Nathan Active, originally born to a poor Inupiat girl in Chukchi, Alaska, north of the Arctic Circle, was adopted and raised by a white family in Anchorage. After a job reassignment Active is less than thrilled for, he returns to the distinctly beautiful, yet poverty-stricken, Chukchi. After two suspicious suicides within a week, along with rumors of trouble at the local copper mine, Active believes there is somebody sinister at large. However, because of his upbringing he is regarded as nalauqmiiyaaq or "halfwhite" and his investigation proves more difficult as he must fight for every clue before the murderer returns.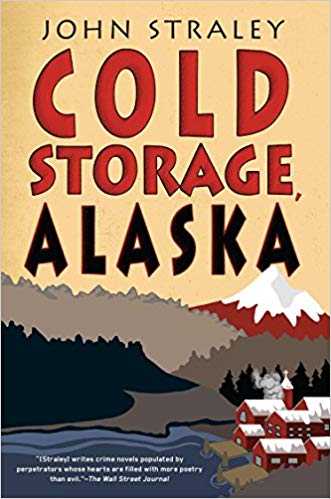 Cold Storage, Alaska by John Straley
While not a Cecil Younger story, this novel by Straley still utilizes Alaska to his advantage when creating the setting for another crime fiction. This story is set in Cold Storage, Alaska, a fishing outpost secluded from much of the rest of the world. The morning frost and the King Salmon swimming beneath the surface of the water for fishermen to catch provides a sense of false serenity as Clive "The Milkman" McCahon returns to his hometown. When he returns, he faces his struggling younger brother and his ailing mother. The frozen fish business that once prospered in Cold Storage has nearly disappeared, which has left the cold storage plant empty and the town withering away. Clive also believes he is going insane as he begins to hear animals talking to him. As the story develops, the reader discovers whether Clive's return home will be positive for the depopulated, cold town or will create more problems for Cold Storage.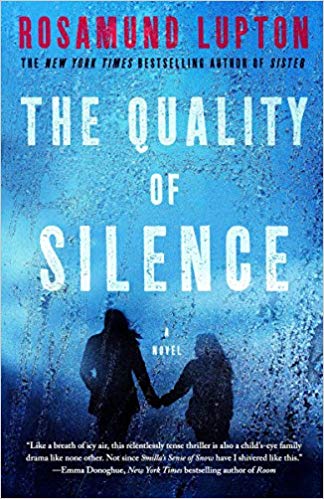 The Quality of Silence by Rosamund Lupton
Yasmin and her ten-year-old daughter, Ruby, are on a journey across Northern Alaska. On a search for Ruby's father throughout the arctic wilderness, the pair become increasingly isolated from society and are engulfed by the night sky. Ruby is deaf and in turn loses the one sense that she needs to survive when night overcomes their journey: sight. While the cold, isolating, and debilitating winter in Alaska is taking its toll on the mother-daughter team, simultaneously somebody wants them gone, someone is tracking them through the dark.
Hold the Dark by William Giraldi
A story that begins with wolves of the Alaskan village of Keelut when three children are taken by the wolves, one of these children includes the six-year-old son of Medora and Vernon Slone. Wolf expert Russell Core is assigned the case and as he investigates he discovers a dark secret of Medora's, coincidentally right before her disappearance. When Vernon returns to find his son dead and his wife gone, a pursuit full of anger, blood, and danger ensues. Core's investigation turns into one searching for Medora and finding her before her husband does.
•••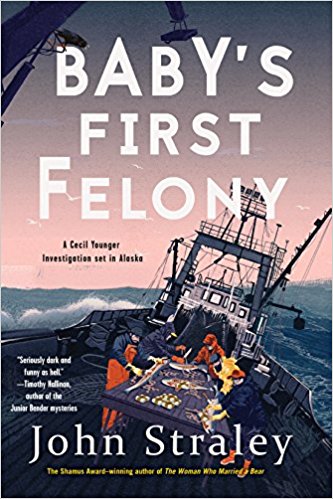 "John Straley doesn't write like anybody, and Baby's First Felony is a thrilling surprise from start to finish."
–Timothy Hallinan, author of the Junior Bender series
Remember, Baby's First Felony comes out in stores July 3rd, but you can get your copy here on Soho Press today.