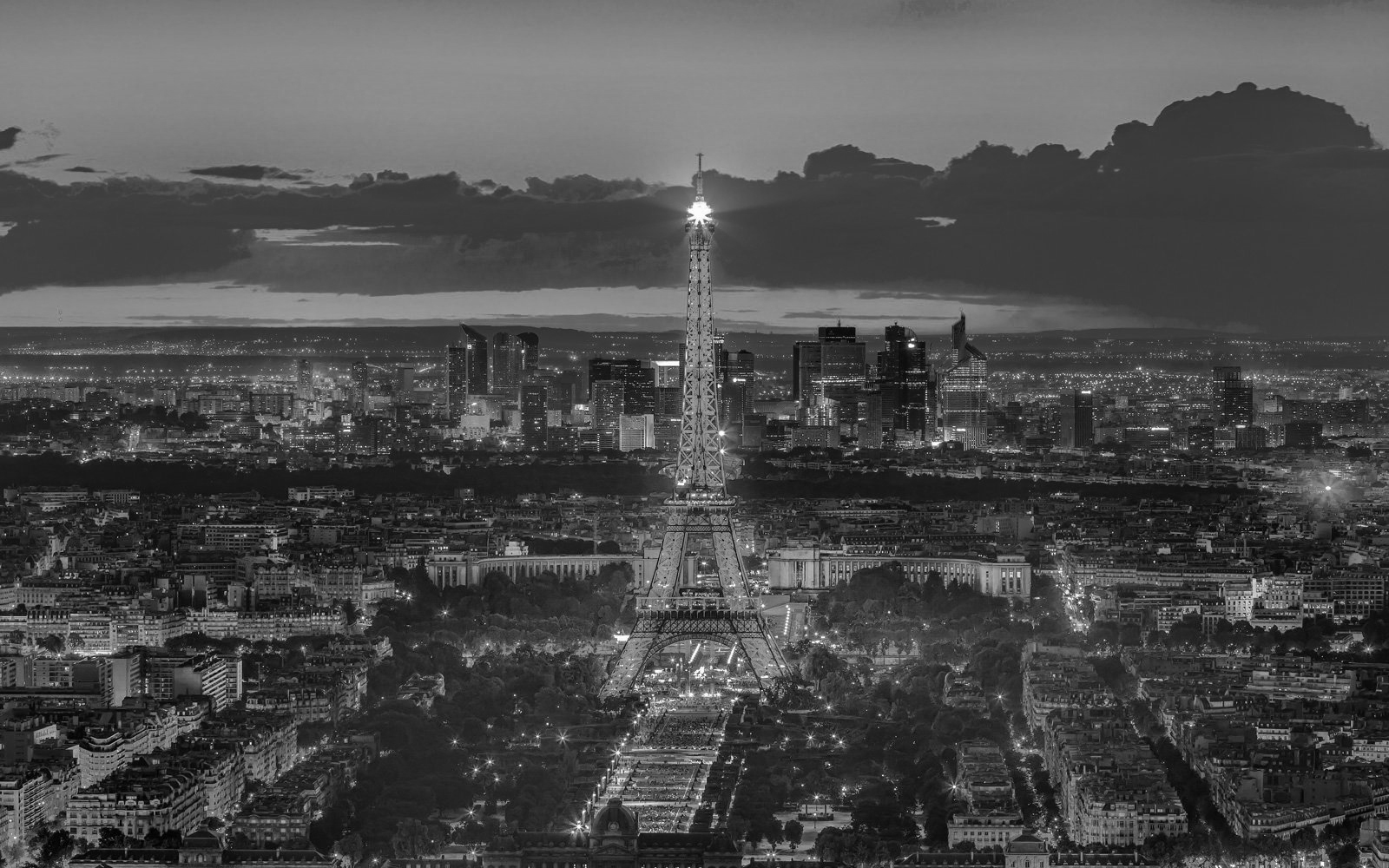 Murder on the Left Bank is the eighteenth installment in the Aimée Leduc Investigations series and proves, once again, that mysteries set there offer readers a unique and rewarding experience. Leduc is a stylish and smart investigator, and in her care, readers can walk the winding Parisian streets, smell the fresh-brewed coffee, and help solve some of its most complicated murder cases.
To celebrate the release of the book, which comes out June 19th, we've gathered ten of our favorite mysteries set in Paris.
Enjoy!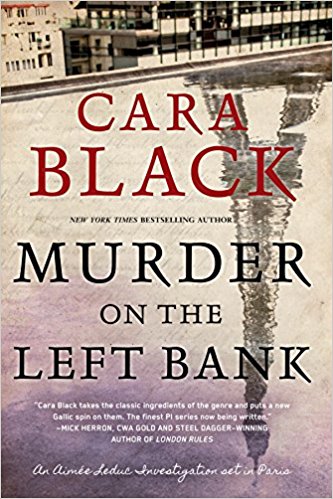 1. MURDER ON THE LEFT BANK by Cara Black (Aimée Leduc Investigations #18)
A dying old man comes forward with his notebook implicating Parisian cops in a decades-old money laundering scheme that he was involved with himself. When this notebook is stolen, he hires Aimée to locate it. Although she is hesitant to pick up the case because her deceased cop father was murdered by the same people involved in the money laundering scheme, Aimée decides to pursue the missing notebook in order to find out just what his role was.
•••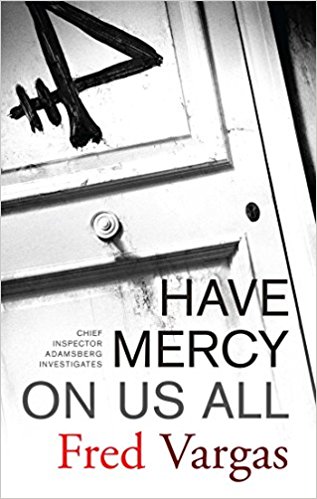 2. HAVE MERCY ON US ALL (Commissaire Adamsberg #4) by Fred Vargas trans. David Bellos
After the self-appointed town crier reads out a warning of a bubonic plague comeback, potentially plague-affected, flea-bitten bodies are found in houses marked with signs historically meant to ward off the disease. The crier brings his sources to Chief Inspector Jean-Baptiste Adamsberg and his right-hand man who attempt to discover if these bodies are truly infected or just a case of a murderous trickster. Set in modern Paris, this book is crawling with essential historical detail.
•••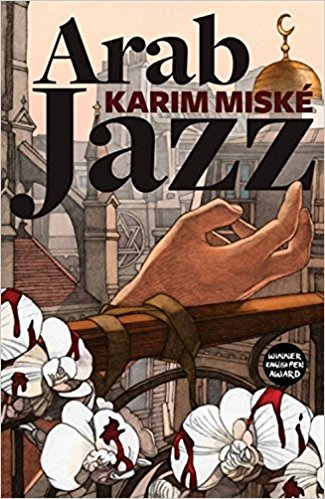 3. ARAB JAZZ by Karim Miské trans. Sam Gordon
When the peaceful multicultural neighborhood home to Ahmed Taroudant is fractured by the violent murder of his upstairs neighbor, Ahmed finds himself labeled as a suspect. However, the two detectives on the case think there is more to the crime than what meets the eye—perhaps Ahmed is just a pawn in a multi-layered criminal plot.
•••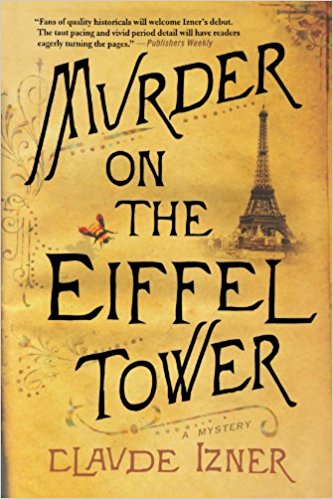 4. MURDER ON THE EIFFEL TOWER (Victor Legris #1) by Claude Izner trans. Isabel Reid
In 1889 the Eiffel Tower is brand new to the Paris scene and attracts continuous crowds of visitors. On such an occasion, a woman dies on a platform, and a bee sting is determined as the cause. Bookseller and hero of the novel, Victor Legris, doesn't buy it and commits himself to discovering the real cause of the woman's death—a task that leads him all over the city and pushes him to pursue an ever-changing list of suspects, including people he holds dear. When more deaths accumulate, he races to solve the self-appointed case before it's too late.
•••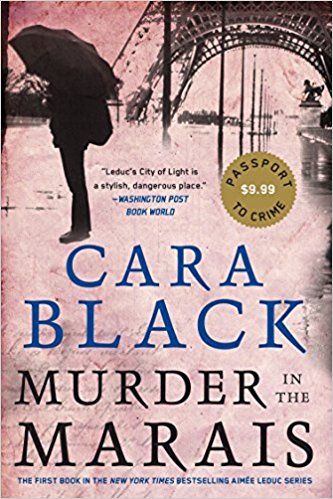 5. MURDER IN THE MARAIS by Cara Black (Aimée Leduc Investigations #1)
Don't want to jump in the middle of the Aimée Leduc Investigation series with Murder on the Left Bank? Why not start with the original? Murder in the Marais begins with Aimée Leduc picking up her first criminal case since she had sworn off them after her father, a police detective, was killed in the line of duty. Something about the elderly Jewish man who approaches Aimée with a decoding job on behalf of a woman in his synagogue appeals to her. When she drops off her findings at the woman's house, she finds the woman strangled with a swastika carved on her forehead and immediately sets out to solve the murder. What follows is a dangerous web of ancient secrets and buried war crimes.
•••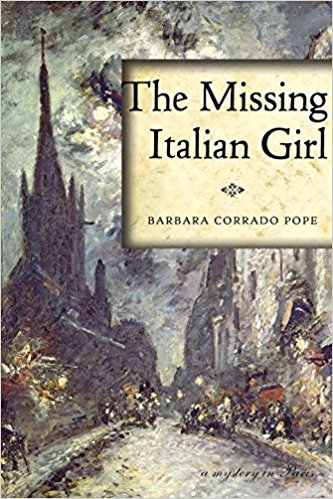 6. THE MISSING ITALIAN GIRL (Bernard Martin Mystery #3) by Barbara Pope
In this intricately plotted book set in the late 19th century, two impoverished Italian sisters go into hiding with Russian anarchists after a mysterious scarred man spots them with a young Russian man dumping a dead body into a Parisian canal. What follows is a combination of tragic events and deaths that the sisters are implicated in because of their connection to the Russian anarchists. They attempt to escape the watchful eyes of the mysterious man, while their mother appeals to a teacher for help, who involves herself in solving the multiplying crimes and helping the two sisters.
•••
7. THE HANGED MAN OF SAINT-PHOLIEN by Georges Simenon
On a visit to Brussels, French Inspector Jules Maigret witnesses a man mail a large amount of money to a Paris address. He senses something odd about the situation and decides to follow him, but after the man takes his own life, Maigret can't help but feel guilty about his role in the man's decision. While Maigret attempts to reconstruct the deceased man's life, he discovers more about the man's tragic past and the other people connected to it as he works to figure out the inception of the suspicious situation.
•••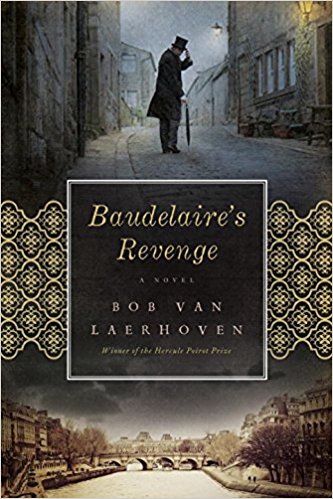 8. BAUDELAIRE'S REVENGE by Bob Van Laerhoven trans. Brian Doyle
Set during the height on the Franco-Prussian war in 1870, Baudelaire's Revenge weaves historical detail with poetic mystery. While workers are starving, aristocrats are living in luxury and dabbling in orgies and seances. With the war in the background causing general discontent and fear, a series of murders allows for a macabre public distraction. The famous poet Charles Baudelaire passed away three years before the murders, but lines from his poems in what appears to be his own handwriting are etched onto each discovered corpse. Did Baudelaire come back from the dead to carry out a murderous revenge? Commissioner Lefevre, a poetry lover himself, takes on the case and attempts to figure out if Baudelaire is genuinely deceased, and what his relation is to the murders if he is still alive.
•••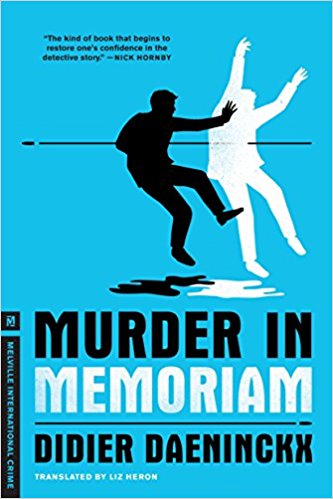 9. MURDER IN MEMORIAM by Didier Daeninckx trans. Liz Heron
In 1961, Roger Thiraud, a middle-aged history teacher, observes as 20,000 Algerians protest a new curfew imposed by the chief of the Paris Metropolitan Police and are met with violence in return—thousands injured and hundreds killed. In minutes, Roger is assassinated by a member of the anti-terrorist secret police. Twenty years later, his son researches his father's history and birthplace, Drancy, known as the site of a detention and transit camp from which Jews were deported to Auschwitz, and is then murdered upon leaving the town hall where he was researching. When the inspector of the town discovers the unsolved murder of the young man's father, he attempts to uncover the connection between the two.
•••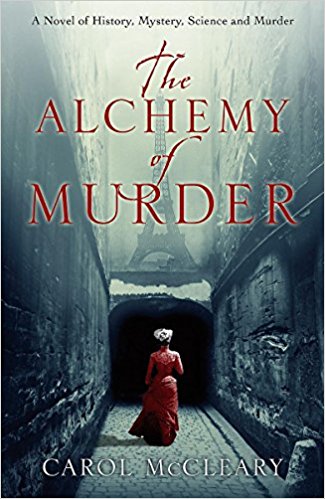 10. THE ALCHEMY OF MURDER by Carol McCleary
When the World's Fair comes to Paris in 1889, it is joined by a murderer roaming the streets and a dangerous plague killing Parisians by the thousands. The famous reporter Nellie Bly is in town in order to hunt down a mysterious man known as "the Alchemist" when she learns about the killings. She teams up with authors Jules Verne and Oscar Wilde, along with microbe hunter Louis Pasteur, in order to solve the murders and find the connection to the rampant plague.
•••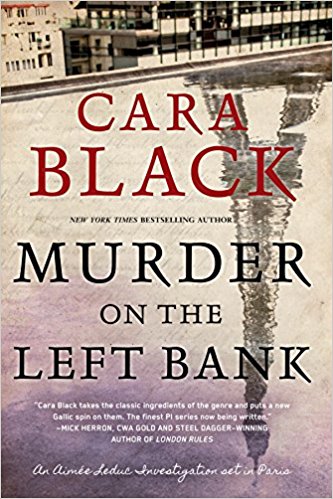 Remember, Murder on the Left Bank comes out in stores June 19th, but you can get your copy here on Soho Press today.
"Cara Black takes the classic ingredients of the genre and puts a new Gallic spin on them. The finest PI series now being written." – Mick Herron, author of This is What Happened and the Slough House series