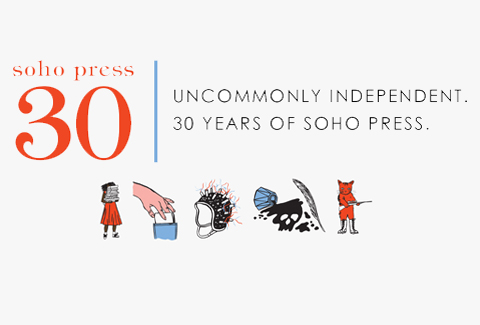 To honor Soho's thirty years, we spent many long hours trying to distill the essence of the press into thirty of our favorite books. It's much harder than it sounds; we had to leave off many books that we love. And so, here it is, the collection of thirty that we think really paints a full picture of what we do as a press. It represents the breadth of talent, style, culture, and voices that together make us the unique publisher that we are. Thank you for thirty years of support. For thirty years of reading. Here's to thirty more.
With love and gratitude,
Bronwen Hruska | Publisher, Soho Press
P.S. Do you like tote bags? Purchase any of the books below (or any other Soho Press title) and we'll send you a free tote! Click here for details.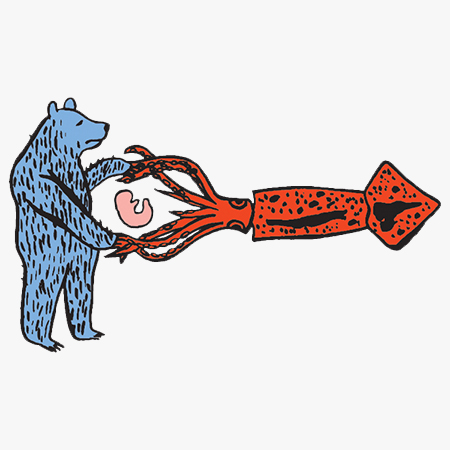 In the House Upon the Dirt Between the Lake and the Woods
Matt Bell
"In the House Upon the Dirt Between the Lake and the Woods is a hypnotic and fiercely haunting wonder of prose and style. Bell has penned an intimate, impressive, and thoughtful exploration of relationships—the relationships we have with others, with ourselves, and with the world."
—Abby Koski | Senior Publicist, Soho Press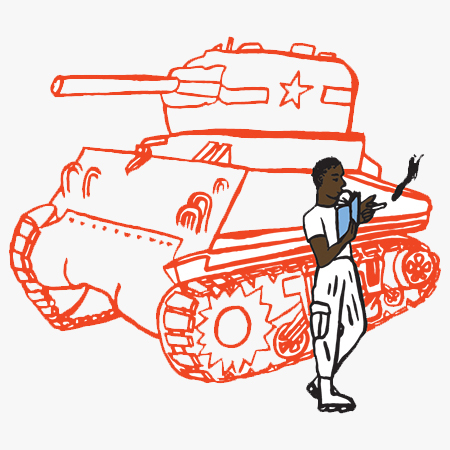 A Blind Goddess
James R. Benn
"No one brings military life so screamingly to life as James Benn. And this is no accident. He not only meticulously researches the historical record but he also gets up close and personal, interviewing veterans of World War II and taking the time to get to know them, listening to their stories. Often, they confide things to him that they haven't told their closest relatives. And he uses his language skills to visit battlefields throughout Europe and places where most researchers wouldn't think to go: graveyards. Some of them are overgrown with weeds but brimming with stories, not only from the Russian and German inscriptions, but also from the stories of the elders who live nearby and remember these soldiers, and what they did, before they met their fate. I served in the army for twenty years and when I read James Benn I feel as if I were back in uniform, training for a mission, trying not to think about death."
—Martin Limon, Author of Nightmare Range and Ping-Pong Heart
Murder in the Marais
Cara Black
"I look forward to every Cara Black novel as not only a clever mystery but a day-dream vacation to the sophisticated streets of Paris. Murder in the Marais is no exception; it's a breathless sprint in dangerous search of a Serbian war criminal, but what I like most–as I always do–is the story of Aimée Leduc and her supporting cast of friends, relatives, and questionable acquaintances. Aimée is a splendid creation, and Cara (who really is Aimée, I'm sure) has created a fascinating Parisian world for her. It's well worth a visit."
—James R. Benn, Author of Blue Madonna and The Devouring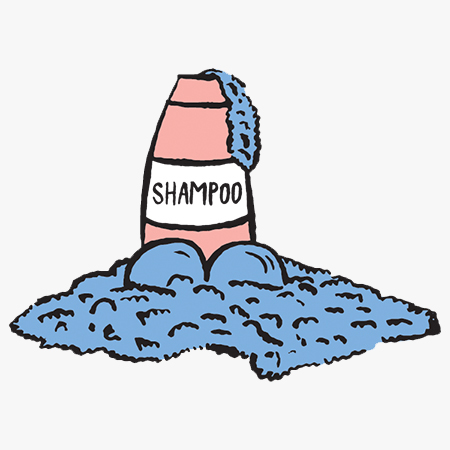 Inside Madeleine
Paula Bomer
"With surgical insight, Inside Madeleine delves into the most complex female territory imaginable and dissects until every honest bone is revealed. Bomer's prose doesn't flinch, doesn't filter—the bravery of these stories left me breathless."
—Alissa Nutting, Author of Tampa and Made for Love
Death Money
Henry Chang
"Think you know New York? Then let Henry Chang show you around. This is tough crime fiction that reaches into the darkest corners of Chinatown and beyond, written with a deep understanding of the world through which Detective Jack Yu moves, and a soulful compassion for those who inhabit it. Every word has the ring of truth about it."
—Stuart Neville, Author of The Ghosts of Belfast and So Say the Fallen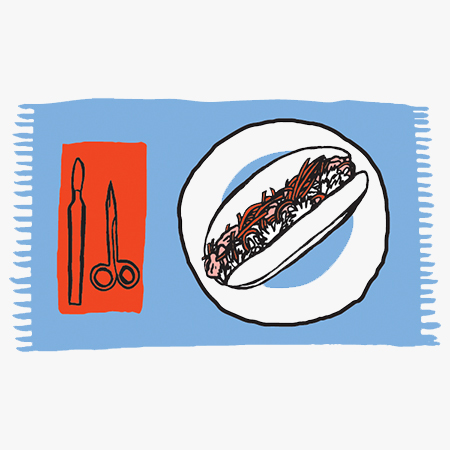 The Coroner's Lunch
Colin Cotterill
"After reading The Coroner's Lunch It's easy to see why Colin Cotterill's creation, Dr. Siri Paiboun—the wise-cracking, oddball, septuagenarian national coroner of Laos—has become one of modern crime fiction's most popular sleuths. The story he propels, set in the the 1970s aftermath of the communist revolution, is both a brilliant puzzle mystery and a fascinating portrait of part of the world largely ignored in English-language literature. At turns slapstick, grimly dark, and even tear-jerking, the book expertly kicks off one of Soho Crime's most critically acclaimed series—with a baguette and a bowl of noodles on the banks of the Mekhong."
—Dan Ehrenhaft | Editorial Director, Soho Teen
Breath, Eyes, Memory
Edwidge Danticat
"The heartbreaking story of a troubled mother-daughter relationship is overlaid by lush atmospheric homage to the author's native Haiti. In her debut, Edwidge Danticat broaches difficult themes–hereditary trauma, violent patriarchy, sexual policing, immigration, and Haiti's turbulent 20th century history–with her characteristic grace and with ethereal sensory language that brings Sophie Caco brilliantly and tenderly to life. First published by Soho in 1994, Breath, Eyes, Memory launched the career of one of the 21st century's most influential writers as has become a modern classic."
—Juliet Grames | Associate Publisher, Soho Press
Zoo Station
David Downing
"I grew up on spy stuff—I was into everything from James Bond (loved Roger Moore!), to kids movies like Cloak and Dagger and Condorman (about that last one, I suspect it hasn't aged particularly well). As a teen, I moved on to John le Carré, Len Deighton, and Adam Hall, and the remarkable British television programs based on Game Set & Match and Tinker Taylor. So it was a thrill when I started at Soho to see that we had just begun publishing a spy series of our own—this one set in the run-up to World War II. David Downing's John Russell is a brilliant, compelling protagonist, an ordinary British expat living in Berlin, pulled into extraordinary situations. In this first volume of the series, Zoo Station, we are introduced to a character who can stand alongside Le Carré's Smiley and Deighton's Bernard Sampson in the pantheon of spycraft."
—Mark Doten | Senior Editor, Soho Press
The Hippopotamus
Stephen Fry
"The world needs all the Stephen Fry it can get right now. He exemplifies reason and logic; he never shies away from saying the hard thing, but always finds a way to do so with decency and humor. The Hippopotamus is a delightful send-up of an English country manor mystery. In lieu of a Holmes, Fry gives us a curmudgeonly poet with a drinking problem who has set himself the task of debunking a series of miracles. A timely call for sense in an age of unreason."
—Paul Oliver | Director of Marketing and Publicity, Soho Press
Too Bright to Hear Too Loud to See
Juliann Garey
"There are so many things I love about this novel in terms of the way it is told, how its nonlinear narrative plays with time and memory (what better metaphor for mental illness?) and how its stark interstitials jolt the reader at all the right moments. (Lame pun but also a perfect metaphor on the author's part.) Still, I'd recommend it unconditionally because of its narrator and subject, Grayson Todd. Like his daughter, Willa I was often disgusted, frustrated, and enraged—but always somehow dazzled, and in the end attached. A brilliant portrait of human brokenness and the sadness of living with what could have been."
—Dan Ehrenhaft | Editorial Director, Soho Teen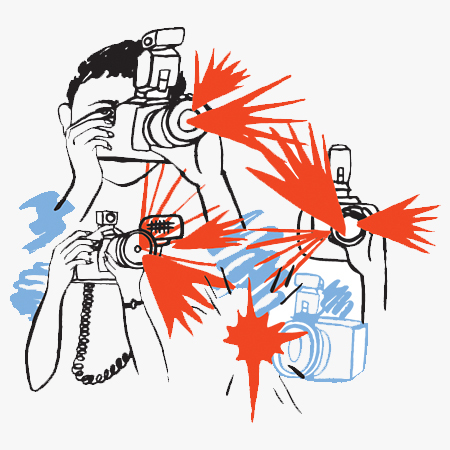 The Unfinished Life of Addison Stone: A Novel
Adele Griffin
"The Unfinished Life of Addison Stone is the fictional biography of an enigmatic artist who felt so real to me that I legit Googled around for proof of her existence. There's no escaping the bright glow of Addison's thrall once you enter this book."
—Adam Silvera, Author of More Happy Than Not and History Is All You Left Me 
Dead Lions
Mick Herron
"Mick Herron's Slough House series features misfits and eccentrics, with one big difference, they are disgraced MI-5 spies sent to pasture. That's why I love them and the setting, an office of special needs former intelligence agents who can't be let go for security reasons. Now picture this dysfunctional crew getting up to trouble in sly, naughty ways. There's always a chance for redemption, thinks Jackson Lamb, the irascible 'boss' especially in my favorite of Mick Herron's books, Dead Horses, for which he won the CWA Dagger Award. Quite brilliant, wickedly funny and with a thorough grasp of what le Carré terms the 'shadow world' Dead Horses picks at the Cold War legacy unravelling a tangle of Cold War secrets that seem to lead to a Soviet era spy and definitely, secrets no one wants uncovered."
—Cara Black,Author of Murder in the Marais and the Aimée Leduc series
Crashed
Timothy Hallinan
"A trip to Junior's Hollywood is one of my favorite stops on a Soho list. The cast could be out of a Hammett novel and the comedic sense of place calls to mind Carl Hiaassen's best work. But the magic ingredient in a Timothy Hallinan novel isn't the laugh-out-loud one-liners but instead the strangely Dickensian family drama running parallel to all the shake-downs and heist jobs. Junior Bender is as riveting as a flawed family man trying to do right as he is in the role of Tinseltown's quickest con."
—Paul Oliver | Director of Marketing and Publicity, Soho Press
That's Not a Feeling
Dan Josefson
"Dan Josefson is a writer of astounding promise and That's Not a Feeling is a bold, funny, mordant, and deeply intelligent debut."
—David Foster Wallace, Author of Infinite Jest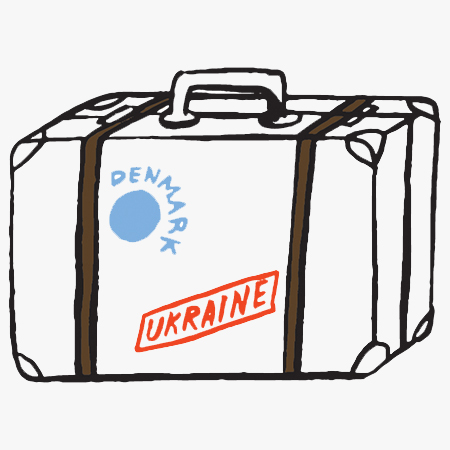 The Boy in the Suitcase
Lene Kaaberbol and Agnete Friis
"What begins as a favor for a friend turns into a nightmarish trip from Copenhagen to Denmark to Lithuania and back… The strength of The Boy in the Suitcase isn't so much in the premise, which will be familiar to crime fiction fans, or even the execution, superior as it is. Rather, it's the command of character motivation, no matter where he or she falls on the good/evil spectrum, that marks Kaaberbol and Friis as serious talents to be reckoned with, ready to be discovered by an American audience."
—Sarah Weinman, Editor of Troubled Daughters, Twisted Wives
Razorhurst
Justine Larbalestier
"Justine Larbalestier's Razorhurst is an historical novel that skillfully weaves in a ghost story that puts the action of gang-warfare exactly where it belongs: in the relationship between the living and the dead. Larbalestier weaves the history of Surry Hills into a story that is full of violence, sex, crime, corruption, nobility, love and lust, bringing a lost place to life even as she grabs us by the lapels and drags us through a fantastic supernatural caper story . . . This one takes her storytelling to a whole new level."
—Cory Doctorow, Blogger, Journalist, Author of Homeland
Nightmare Range
The Collected Sueno and Bascom Short Stories
Martin Limón
"I invite you to read these tales slowly or fast or however you do it (I really had to take my time because they're so rich and so many of them are so overpowering), and once in a while, ask yourself whether you know any other writer who could do what Martin Limón does here. And if you think of one, send me his or her name."
—Timothy Hallinan, Author of Crashed and the Junior Bender series
The Last Detective
Peter Lovesey
"Over two decades later, this deft crime classic still holds up. English Detective Superintendent Peter Diamond is stubbornly old-fashioned, shunning fancy gadgetry in favor of traditional investigative techniques in order to solve a murder case that hinges upon the vanished letters of Jane Austen. Fast paced and subtly humorous with twist after twist, this is a brilliant read for lovers of mystery's Golden Age."
—Monica White | Marketing and Publicity Assistant, Soho Press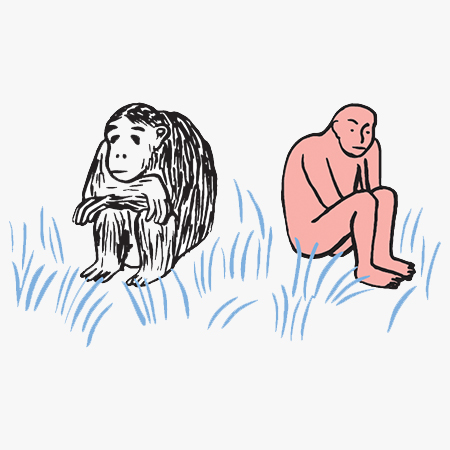 A Beautiful Truth
Colin McAdam
"As brutal as it is compassionate, A Beautiful Truth collapses the gaps between humans and chimpanzees, bringing us ever closer to the recognition that what we do to the chimps in our care has the moral power to indict us or to set us free, for in so many ways they are us and we are them."
—Matt Bell, Author of In the House Upon the Dirt Between the Lake and the Woods
The Thief
Fuminori Nakamura
"The Thief, winner of the 2010 Ōe Prize, Japan's most important literary award, at its core is a tense psychological thriller about a pickpocket with a moral compass (he only steals from the wealthy) and a troubled past that–surprise, surprise–catches up to him. It is also a genre-bending masterwork in craft—especially in its economy of language. Dripping with existential dread, posing philosophical questions about the nature of fate and choice, you might recall Camus' The Stranger. The climax is as cinematic, and dark, as any film noir. You'll read this in one sitting, and when you come up for air, you'll be wondering yourself: 'Who's pulling my strings?'"
—Steven Tran | Publisher's Assistant, Soho Press
Foreign Gods, Inc.
Okey Nbide
"I love this book because, despite all of the hardships and cons its Nigerian-born hero, Ike, brings upon himself, his energy and desperate hope remain intact. The story is frustrating and smart and funny as hell. Ndibe is a clever satirist who punctures the absurd notion of the American Dream with a gleaming penknife. He delivers a rich depiction of African life in the 21st century you will not soon forget."
—Kevin Murphy | Digital Media Manager, Soho Press
The Ghosts of Belfast
Stuart Neville
"An ex-IRA hitman tormented by the *very real* ghosts of his victims seek solace from their torment by executing those who ordered their murders. But the peace that followed Ireland's Troubles has seen those most complicit in the country's bloody past become powerful, perhaps untouchable, men with no interest in trading their lives for atonement. Neville's debut is genuinely frightening, politically astute noir, and a poignant assessment of the inescapable burden of violence."
—Rudy Martinez | Senior Marketing Manager, Soho Press
Visions and Revisions: Coming of Age in the Age of AIDS
Dale Peck
"Dale Peck uses every weapon in his considerable arsenal, from criticism to journalism to memoir, in order to close the gap in our understanding of what it was like to live at the tail end of the time when AIDS was almost always lethal. Peck's signature tightly controlled literary rage finds perhaps its worthiest target so far, and the result is a book that's both necessary and exhilarating to read."
—Emily Gould, Author of Friendship
The Darkest Child
Delores Phillips
"The Darkest Child is an exceptional debut from a most talented writer. Epic in scope, intimate in tone, it is sure to find a special place in the deepest crevices of your heart."
—Edwidge Danticat, Author of Breath, Eyes, Memory and Untwine
Mort(e)
Robert Repino
"At the intersection of Animal Farm and Mad Max lives, Mort(e), a book that will make you question whether man should really rule the world. A warrior cat on a mission to find his beloved companion, an ex-dog-fighting pit bull searching for redemption, and a psychopathic bobcat thirsty for man blood. What more could you possibly want? A war pig. Yes, this book actually has a war pig."
—Janine Agro | Art Director, Soho Press
Behave
Andromeda Romano-Lax
"'Can a woman have it all?' Andromeda Romano-Lax explores this ever-present question in her searing fictionalized biography of Rosalie Rayner, poised to become one of the great female psychologists of the 20th century. Rayner's torrid love affair with her PhD advisor, behaviorist and womanizer John B. Watson, threatens to push her past the edge of sanity as his personal and professional lives come to eclipse hers."
—Amara Hoshijo | Assistant Editor, Soho Press
Luminarium
Alex Shakar
"Luminarium was the first book I acquired at Soho Press, and it remains one of my favorites—a big, ambitious story of an unemployed software designer, his comatose twin brother, and an electromagnetic "god helmet." The novel fuses Philip K. Dick-style paranoia with deep reserves of empathy, and takes in a vast array of cultural material, from the immersive worlds of urban disaster simulation, to Hindu cosmology, to the maxims of outmoded self-help books, to the latest neuroscientific breakthroughs. You can call me biased, but I believe that it stands as one of the key literary texts dealing with life in those first few years after 9/11."
—Mark Doten | Senior Editor, Soho Press
More Happy Than Not
Adam Silvera
"Adam Silvera's extraordinary debut, which imagines a near future where traumatic memories can be surgically erased, dazzles in its ambition and authenticity. Set in the Bronx projects (where the author grew up), the prose crackles with tenderness and brutal honesty, delving into the complexities of sexual identity, class, heritage, and a troubled family dynamic. But the novel's true and tragic power lies in a brilliant reversal of a hallmark of classic children's literature: The Hero's Journey. The epic heart of Aaron Soto's story is a doomed struggle to avoid self-discovery. In that way, More Happy Than Not is a rare young adult masterpiece."
—Juliet Grames | Associate Publisher, Soho Press
Cold Storage, Alaska
John Straley
"Crime, drugs, and a quest for redemption collide with small-town charm in sleepy Sitka, Alaska, when an ex-con returns home after a stint in jail. In this darkly funny tale, the criminals are just as good company as the cops… and some of the dogs might just talk."
—Rachel Kowal | Managing Editor, Soho Press
Liv, Forever
Amy Talkington
"Scholarship student Liv Bloom is murdered at the prestigious Wickham Hall prep school, but even then she refuses to go quietly. She has some things to take care of first: finding her murderer, of course, but more importantly, she has to figure out how to tell the boy she loves how she feels. A heart-wrenching, funny and engrossing story that made me go back and re-read The Lovely Bones."
—Bronwen Hruska | Publisher, Soho Press
All illustrations created by Paige Vickers.