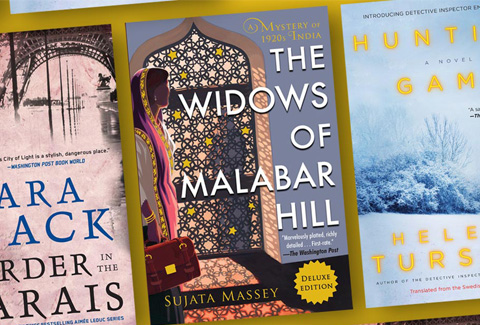 We are proud to highlight Soho Crime mystery series written by women and starring female sleuths from around the world. Discover badass heroines who push boundaries, redefine roles, and, of course, solve crimes!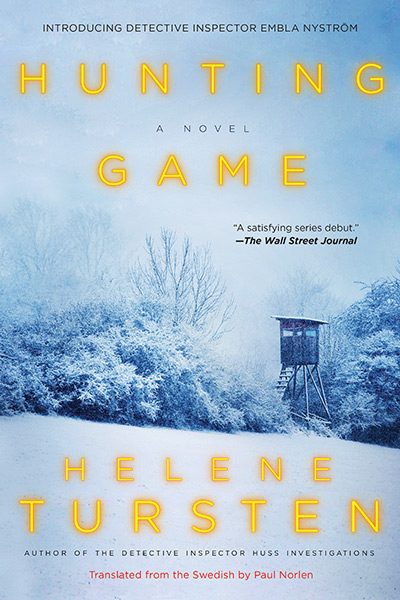 Hunting Game by Helene Tursten
Twenty-eight-year-old Embla Nyström has learned to channel her anxious energy into her position as Detective Inspector in the mobile unit in Gothenburg, Sweden, and into boxing and hunting. When one of her peers is murdered during a routine hunting trip meant to be a break, Embla must solve another murder investigation while confronting a dark incident from her past.
Delve into Helene Tursten's explosive new series featuring a sharp, unforgiving woman working in a man's world.
"Haunted, driven, immensely human and highly trained as a hunter and tracker, Embla is a winning new Scandinavian noir lead."—BBC Culture
Amazon | Barnes & Noble | Bookshop | IndieBound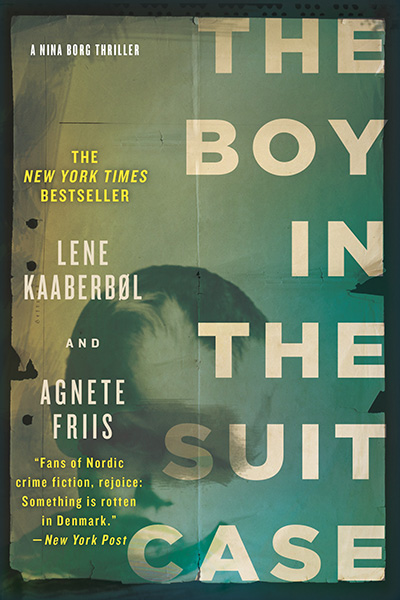 The Boy in the Suitcase by Lene Kaaberbol and Agnete Friis
Nina Borg, a Red Cross nurse, wife, and mother of two, is a compulsive do-gooder who can't say no when someone asks for help—even when she knows better. When her estranged friend leaves her a key to a public locker in the Copenhagen train station, Nina gets suckered into her most dangerous project yet. Inside the locker is a suitcase, and inside the suitcase is a three-year-old boy: naked and drugged, but alive. In an increasingly desperate trek across Denmark, Nina tries to figure out who the boy is, where he belongs, and who exactly is trying to hunt him down.
A New York Times Bestseller
"Here's something you don't often see in Nordic noir fiction—a novel written by two women about the criminal mistreatment of women and children, compassionately told from a feminine perspective and featuring female characters you can believe in."—The New York Times Book Review, Notable Crime Book
Amazon | Barnes & Noble | Bookshop | IndieBound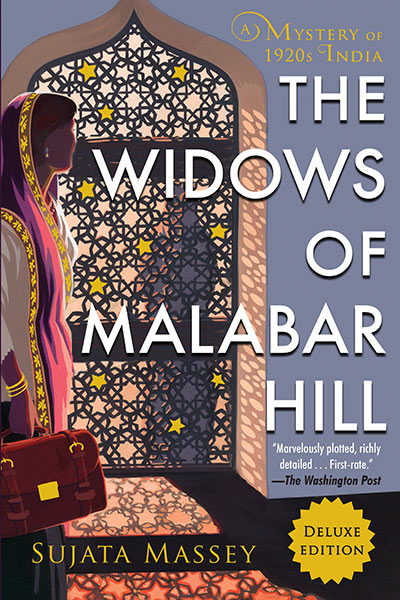 The Widows of Malabar Hill by Sujata Massey
Perveen Mistry, the daughter of a respected Zoroastrian family, has just joined her father's law firm, becoming one of India's first female lawyers. Armed with a legal education from Oxford, Perveen also has a tragic personal history that makes women's legal rights especially important to her. Appointed to execute the will of a wealthy Muslim mill owner who has left three widows behind, Perveen is suspicious when all three of the wives have signed over their full inheritance to a charity. The Farid widows live in full purdah—in strict seclusion, never leaving the women's quarters or speaking to any men. After tensions escalate to murder, Perveen is the only person who can figure out what happened on Malabar Hill and ensure that no innocent women or children are in further danger.
Winner of the Mary Higgins Clark Award
Winner of the Lefty Award for Best Historical Novel
"Marvelously plotted, richly detailed . . . This is a first-rate performance inaugurating a most promising series."—The Washington Post
Amazon | Barnes & Noble | Bookshop | IndieBound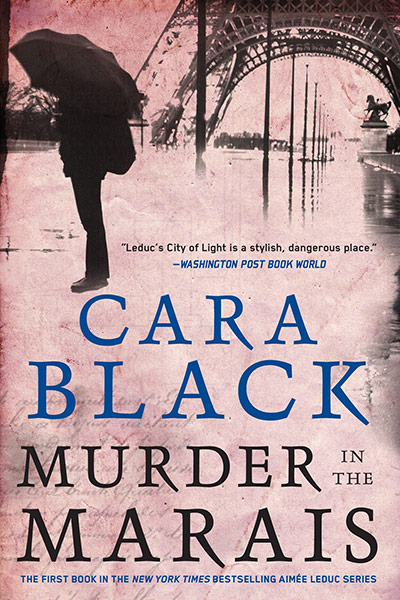 Murder in the Marais by Cara Black
Meet Parisian Aimée Leduc, the chic, no-nonsense computer hacker turned criminal investigator in her bestselling first case. When an elderly Jewish man approaches Aimée with a top-secret decoding job, she unwittingly finds herself investigating a horrendous murder that leads her and her partner, René,  into an increasingly dangerous web of ancient secrets and buried war crimes.
"No contemporary writer of noir mysteries evokes the spirit of Paris more than Cara Black in her atmospheric series starring P.I. Aimée Leduc . . . The fearless, risk-taking Aimée is constantly running, hiding, fighting and risking her life—all while dressed in vintage Chanel and Dior and Louboutin heels."—USA Today
Amazon | Barnes & Noble | Bookshop | IndieBound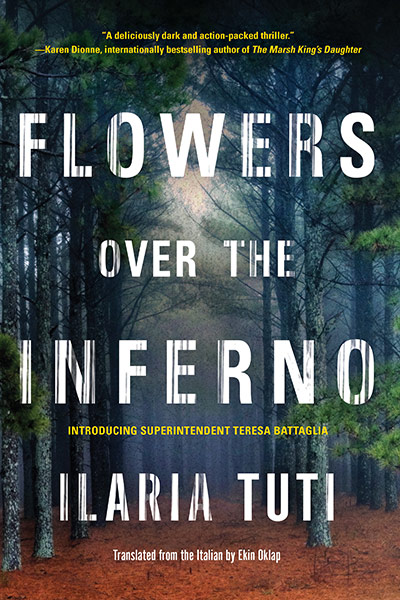 Flowers over the Inferno by Ilaria Tuti
Superintendent Teresa Battaglia has fought for nearly four decades to earn rank and respect on a testosterone-heavy Italian police force. When she's called to investigate a gruesome murder near a mountainside town in the Italian Alps, she must confront the possibility that her faculties, no longer what they once were, may fail her before the chase is over.
"Superintendent Teresa Battaglia, a criminal profile expert, is in her sixties, overweight, lonely, diabetic, full of the ailments of aging—and delightful. It's rare that such a character enters crime fiction for the first time, and with such gripping impact."—The Times (UK)
Amazon | Barnes & Noble | Bookshop | IndieBound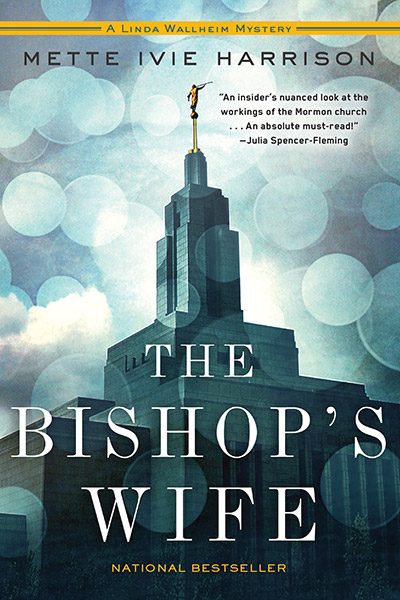 The Bishop's Wife by Mette Ivie Harrison
Linda Wallheim is a devout Mormon, mother of five boys, and wife of a bishop. But Linda's daily routine of church-going, Relief Society meetings, and visiting churchward members is turned upside down as a disturbing situation takes shape in her seemingly idyllic neighborhood. When a young wife and mother disappears, Linda becomes convinced that her husband murdered her and painted himself as a wronged husband.
Inspired by a chilling true crime and written by a practicing Mormon, The Bishop's Wife is both a fascinating peek into modern Mormons' lives and a grim and cunningly twisted mystery.
A National Bestseller
"Ms. Harrison's Linda is such a welcome character: In her role as Sister Wallheim, she encourages women to speak freely, at least to her, and to escape the shame that has burdened some of them since childhood."—The New York Times
Amazon | Barnes & Noble | Bookshop | IndieBound