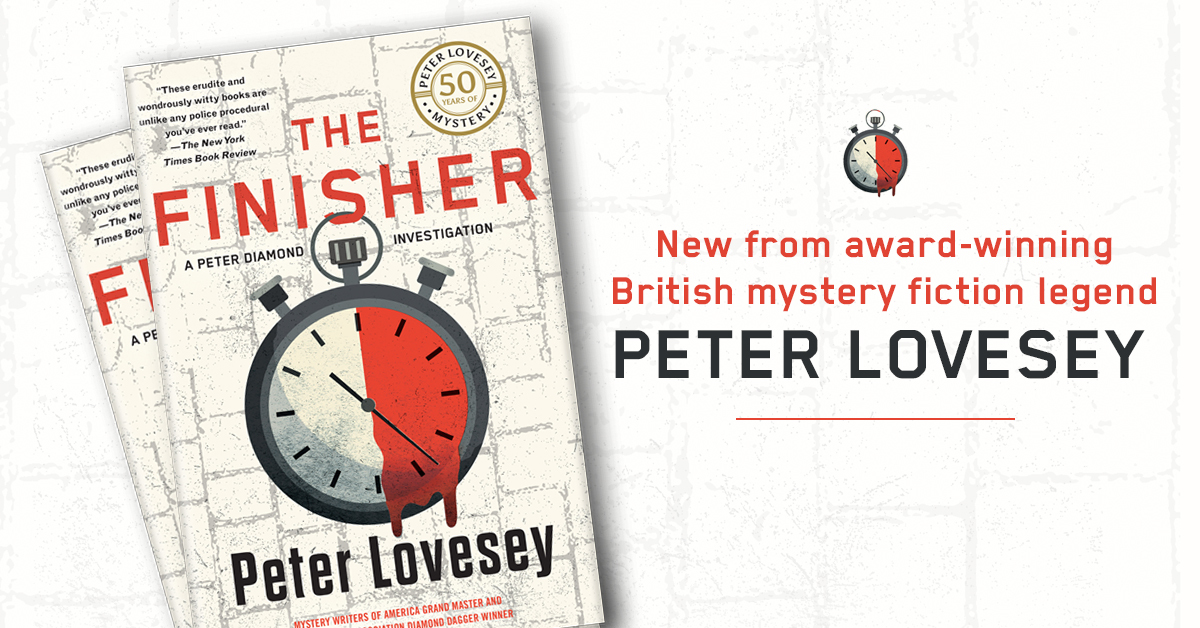 Time to exercise the imagination!
In honor of the release of MWA Grandmaster Peter Lovesey's The Finisher this week, we put together a batch of adrenaline-inducing crime fiction for your reading pleasure. These mystery novels are sure to make your heart race—you don't even need to leave your couch!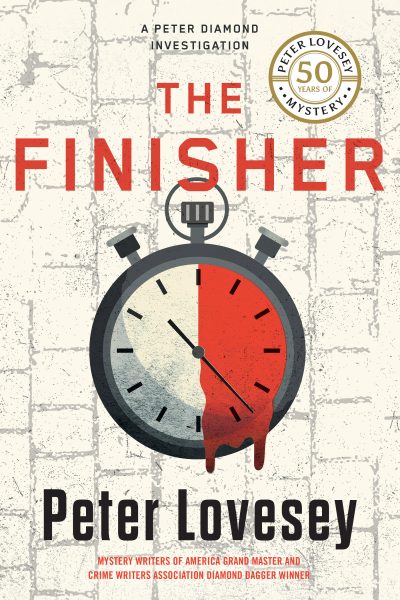 Maeve Kelly, an elementary school teacher and a bit of a couch potato has been forced to sign up for Bath's yearly half marathon, the Other Half. As Beth endures the brutal training, Detective Peter Diamond has been tasked with crowd control for the very same race. Diamond  goes on high alert when he catches sight of a violent criminal he put away a decade ago. Things go from bad to worse when one of the runners who started the race never makes it to the finish line. Is the ex-con back to his old tricks?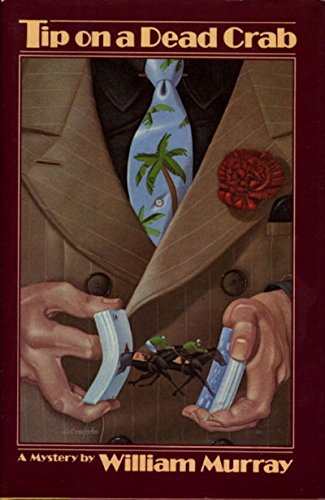 If you prefer watching races instead of running them, Tip on a Dead Crab might be the book for you. Lou 'Shifty' Anderson is a magician, but his real passion lies with betting on horse races. When Anderson's best friend begins going out with a rich young French woman named Marina, Anderson discovers an intricate betting scam. Suddenly—and suspiciously—Marina's  least promising horse starts winning. Misfortune follows Marina: two men turn up dead, both seemingly connected to this wealthy woman. Soon, Anderson finds himself pulled into shady dealings as he becomes hopelessly entangled with Marina.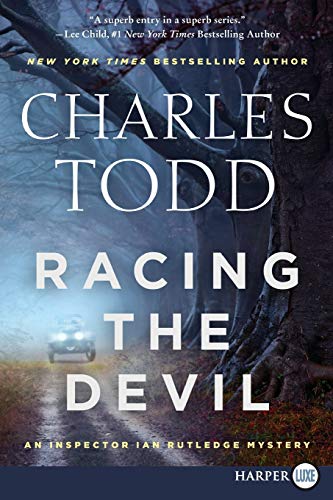 Nineteen is our lucky number! In Detective Ian Rutledge's nineteenth mystery—set in France at after the end of WWI—the detective finds himself submerged in a complicated and deeply mysterious case  It begins simply enough: during a heavy rain, a driver loses control and dies in the resulting crash. Rutledge learns that the car the victim was driving was one of the motorcars involved in a deadly race the previous year between a group of English ex-army officers who were celebrating surviving the war. No one seems to have any information about who ran two of the drivers off the road…and Detective Rutledge will have to connect the dots in order to stop the killer before he can strike again.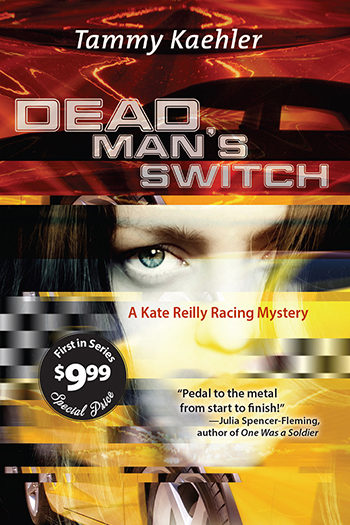 Kate Reilly is an aspiring race car driver. While looking for a way to break into the racing world, she stumbles across the dead body of an American Le Mans series driver—and gets his job just hours later. Unfortunately for her, this skyrockets her to the top of the possible suspects list. Now, she must prove her innocence while getting ready for her first Le Mans series race. As she gets to know her team, possible clues abound, from blackmail victims to the fact that her coworkers seem perfectly happy that her predecessor is dead. With her career and reputation at stake, Kate races to find the killer…who is quite possibly within her ranks.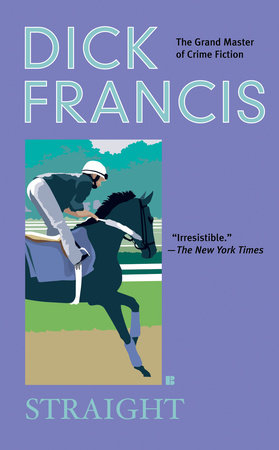 Steeplechase jockey Derek Franklin is no stranger to injuries—but his latest one threatens to end his career. But suddenly, that is the least of his worries when his brother, a magistrate who sold semi precious stones, turns up dead. Franklin is the sole inheritor of his brother's fortune, but it seems that he also will be inheriting his brother's secrets and problems: 1.5 million dollar's worth of diamonds are missing and the people who killed his brother are still alive. Will Franklin be their next victim?

Rebecca Monroe is an ex-reporter turned classic car restorer. Strapped for cash, she is hired by a driver racing at the Indianapolis Motor Speedway to work in his pit crew. What seems like a dream come true quickly turns into a nightmare for Rebecca when she begins to notice a series of strange car malfunctions. Convinced that there is foul play at work when someone shoots through the windshield of the car she's working on, Rebecca realizes that she needs to use her journalistic wiles to find the would-be killer, and fast.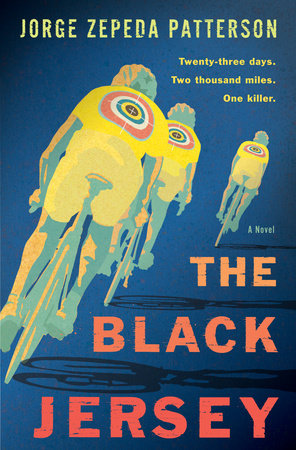 There are many cyclists out there who would die to get a chance to participate in the Tour de France—but there are also some who are willing to kill to win. That much, at least, becomes clear to cyclist and former military personnel Marc Moreau when he is asked by the police to help investigate the strange, violent incidents that keep happening to the Tour's competitors. The race must go on—but at what cost? And when Marc is one of the last cyclists standing, who stands to benefit from his demise?