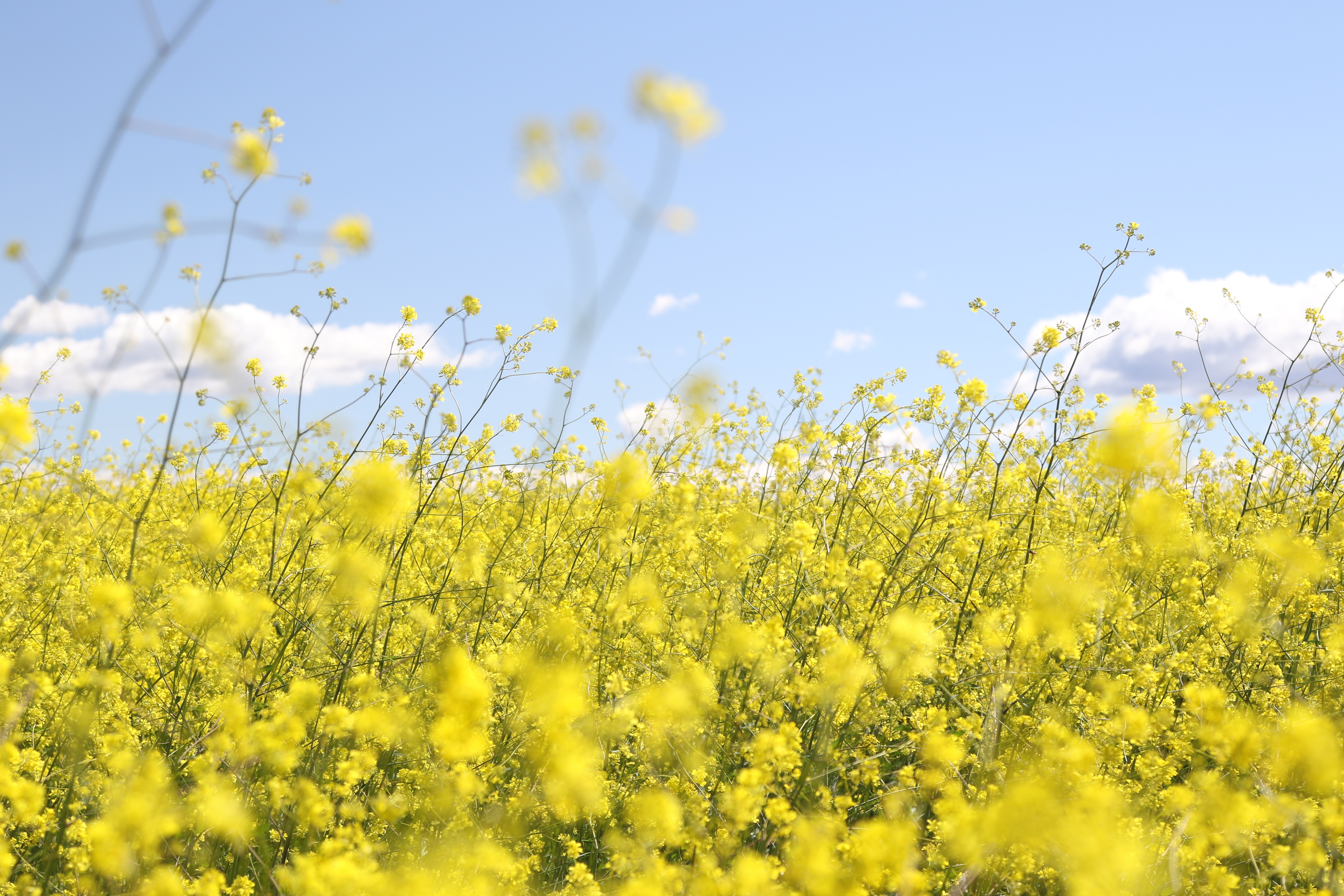 Spring is in the air. It's time to shed those winter blues and embrace some outdoor living. Maybe find a spot of grass (damp may it still be) and stick your beak in a book.
To help you decide what to read next, here's what's newly available in paperback from Soho Press, Soho Teen, and Soho Crime.
Enjoy!
Soho Teen
"Bobby Sky is like the very best pop songs: catchy, thrilling, and over far too soon." —Kevin Emerson, bestselling author of the Exile Trilogy
"Snarky narrator Bobby is genuinely funny, offering the perfect balance of self-deprecating and cocky. With plenty of derring-do, complete with a surprise cameo appearance, this adventure will please fans of the first book and win plenty of new ones." —Publishers Weekly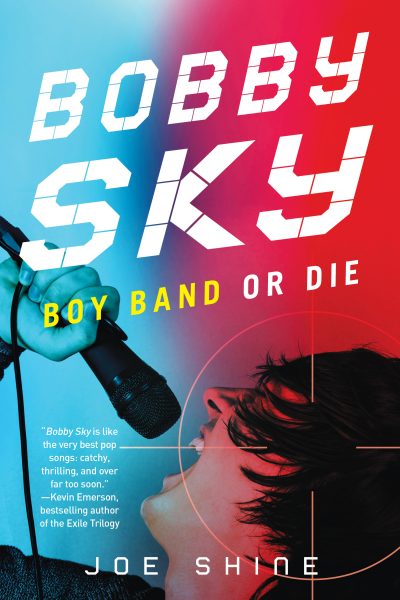 Robert "Hutch" Hutchinson is out of luck. His charm and singing voice—and penchant for bursting into song at all the wrong times—can't keep him out of trouble anymore. When he's arrested (again), he's given a choice: die in juvie or become a shadow—the fearless, unstoppable, and top-secret guardian of a Future Important Person, or FIP.
With nothing to lose, Hutch accepts. After two grueling years at the Future Affairs Training and Education (FATE) Center, Hutch, now 16, can barely remember the boy he once was. Ready for anything, he expects to be plunged into a battle zone.
Instead, he learns that his FIP is someone named Ryo Enomoto: the soon-to-be front man of the boy band International. Worse, Hutch has to put his old talents to use. He must join the band and change his name to Bobby Sky. Is this for real? Has he really turned himself into a lethal killing machine . . . only to become a teen pop sensation?
Amazon | Barnes and Noble | IndieBound | Soho Press
Soho Crime
A Japanese bestseller, with over 400,000 copies sold
A LitHub Most Anticipated Crime, Mystery, and Thriller title of 2018
A Library Journal Best Book of 2018
"You'll think about Nakamura's questions long after you've closed his book's covers. He uses the conventions of a genre to prop up a tent for big ideas about groupthink and individual responsibility. If you feel a few frissons along the way? Consider how easily you might be seduced into a cult, and then take a long, cold shower."—NPR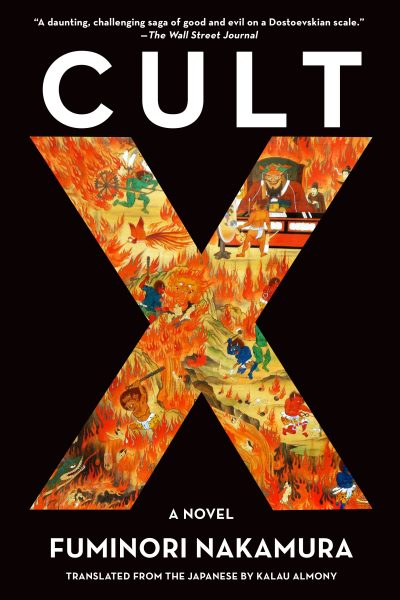 The magnum opus by Japanese literary sensation Fuminori Nakamura, Cult X is a story that dives into the psychology of fringe religion, obsession, and social disaffection.
When Toru Narazaki's girlfriend, Ryoko Tachibana, disappears, he tries to track her down, despite the warnings of the private detective he's hired to find her. Ryoko's past is shrouded in mystery, but the one concrete clue to her whereabouts is a previous address in the heart of Tokyo. She lived in a compound with a group that seems to be a cult led by a charismatic guru with a revisionist Buddhist scheme of life, death, and society. Narazaki plunges into the secretive world of the cult, ready to expose himself to any of the guru's brainwashing tactics if it means he can learn the truth about Ryoko. But the cult isn't what he expected, and he has no idea of the bubbling violence he is stepping into.
Inspired by the 1995 sarin gas terrorist attack on the Tokyo subway, Cult X is an exploration of what draws individuals into extremism. It is a tour de force that captures the connections between astrophysics, neuroscience, and religion; an invective against predatory corporate consumerism and exploitative geopolitics; and a love story about compassion in the face of nihilism.
Amazon | Barnes and Noble | IndieBound | Soho Press
•
"Dovalpage's first crime novel is a well-cooked stew of culture and cuisine . . . [A] stunningly unexpected conclusion." —The Taos News
"[A] dazzling culinary mystery . . . Those expecting a traditional food cozy will be happily surprised." —Publishers Weekly, Starred Review
"The parade of colorful characters helps Dovalpage paint a vivid portrait of late Castro-era Cuba." —Kirkus Reviews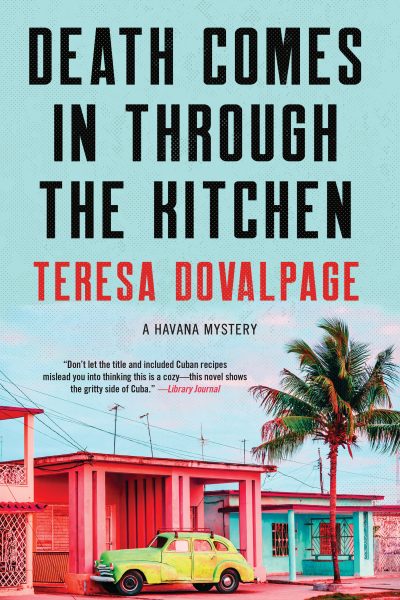 Don't let the authentic Cuban recipes fool you: This is no cozy mystery. Set in Havana during the Black Spring of 2003, a charming but poison-laced culinary mystery reveals the darker side of the modern Revolution.
Matt, a San Diego journalist, arrives in Havana to marry his girlfriend, Yarmila, a 24-year-old Cuban woman whom he first met through her food blog. But Yarmi isn't there to meet him at the airport, and when he hitches a ride to her apartment, he finds her lying dead in the bathtub.
With Yarmi's murder, lovelorn Matt is immediately embroiled in a Cuban adventure he didn't bargain for. The police and secret service have him down as their main suspect, and in an effort to clear his name, he must embark on his own investigation into what really happened. The more Matt learns about his erstwhile fiancée, though, the more he realizes he had no idea who she was at all—but did anyone?
Amazon | Barnes and Noble | IndieBound | Soho Press
Soho Press
"​A​ brain-teasing take on time travel and parallel universes​." —Barnes & Noble Sci-fi and Fantasy Blog​
"Toutonghi makes the multiple-worlds theory come alive in this swift moving mind-bender with imperfect, emotionally unstable characters who struggle with the impact their choices have on reality. Readers will have to decipher what is real before they can figure out what is happening. Highly imaginative, highly recommended." ​​—Library Journal, Starred Review
​"​Toutonghi's second novel explores ideas of consciousness and parallel universes in ways that are intellectually engaging​. This exploration of parallel worlds is a thrilling thought exercise​." —Publishers Weekly ​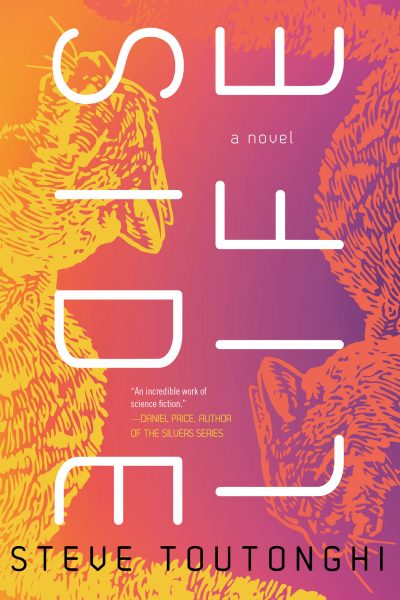 Set in Seattle, Steve Toutonghi's second novel, Side Life, is a dazzling, intriguing, and philosophical blend of literary science fiction—perfect for fans of Blake Crouch, Philip K. Dick and Ex Machina.
What if every possibility of every life were within your reach?
Vin, a down-on-his-luck young tech entrepreneur forced out of the software company he started, takes a job house-sitting an ultramodern Seattle mansion whose owner has gone missing. There he discovers a secret basement lab with an array of computers and three large, smooth caskets. Inside one he finds a woman in a state of suspended animation. There is also a dog-eared notebook filled with circuit diagrams, beautiful and intricate drawings of body parts, and pages of code.
When Vin decides to enter one of the caskets himself, his reality begins to unravel, and he finds himself on a terrifying journey that raises fundamental questions about reality, free will, and the meaning of a human life.