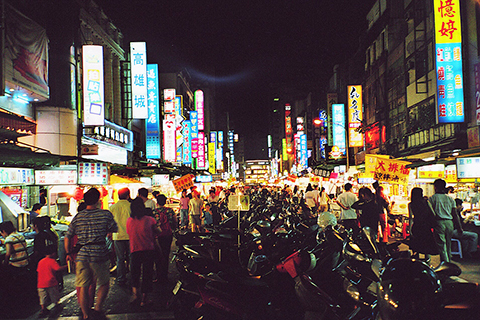 Taiwan is one of my favorite places in the world. I was lucky enough to have the opportunity to study abroad in Taiwan XX number of years ago (um, a lady keeps her secrets, but let's just say it's a two-digit number of years ago). The combination of delicious food, beautiful rolling green hills, and friendly, laid-back local culture rooted this fascinating island country deep in my heart. There's not a ton of published fiction about Taiwan, which was (part of) the reason I was so excited to acquire Ed Lin's novel Ghost Month, which we are publishing in July.
Now the New York Times is telling the whole world how great Taiwan is. Just in case you're doing any 2014 vacation planning. Here's a snippet of what they say:
"Urban and outdoor pursuits in one (reasonably) compact package. The traveler who wants to do it all should consider Taiwan. This island, roughly the size of the Netherlands, has an easy-to-navigate public transport network that links a cosmopolitan capital with a bounty of natural and man-made wonders . . . Taipei's many rivers and inlets or to take a foray into the city's vibrant street food scene with a nightcap at the reservations-only bespoke bar Alchemy, which opened in 2012 to much acclaim. Four hours south by high-speed rail and bus, 70-square-mile Kenting National Park is home to wetlands, white sands, fishing villages and, starting this year, a ferry point for the deep sea fishing and diving paradise of Orchid Island. Up north in Keelung, a new National Museum of Marine Science and Technology opens this month, part of a revitalization project at Badouzi Harbor, which is linked to nearby headlands by color-coded walking routes. And it all becomes cheaper to get to later this year, with the launch of budget carriers from China Airlines and TransAsia Airways."
This reviewer has payed somewhat less attention than I would have to the FOOD quotient of your (hypothetical) trip. Basically, Taiwanese food culture is pretty much the best thing ever. The night market is a thing of beauty: a collection of stalls, kiosks, and stores whose vendors set up in time for sundown and sell all kinds of stuff for you to buy as you wander through. If you're really hungry, you can get a bowl of beef noodle soup at one stand, some grilled meat skewers next door, some pot stickers next door to that, and then a nice bubble tea or a shaved ice confection topped in sweet beans and jellies. Or then there are some Taiwanese specialties you won't find in other places. Aiyu jelly, made from the seeds of a giant fig and flavored with lemon juice and maple sugar, is one of my favorites. Stinky tofu (the name kinda sums it up) is not one of my favorites.
Ghost Month is set mostly in a Taipei night market. The main character, Jing-nan, runs a food stand there. I loved editing the book, but I gotta tell you, it made me really hungry for the diversity of deliciousness you have at your fingertips in Taiwan. Taiwan's culture has been influenced by different waves of colonialism, immigration, and indigenous peoples. The food reflects that—so many different things to eat!