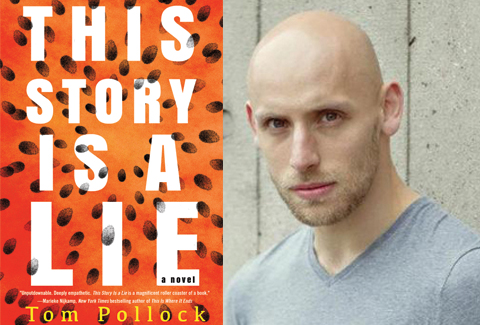 Check out the great Tom Pollock delivering a compelling synopsis and explanation surrounding the story and experiences behind his forthcoming novel, This Story is a Lie.
A YA thriller described as The Curious Incident of the Dog in the Night-Time meets John le Carré, about a teen math prodigy with an extreme anxiety disorder who finds himself caught in a web of lies and conspiracies after an assassination attempt on his mother, This Story is a Lie is a riveting, compassionate, and whip-smart tale we think will be one of your favorite reads this summer.
The novel arrives in stores everywhere this August, but you can preorder your copy from Soho Teen today!