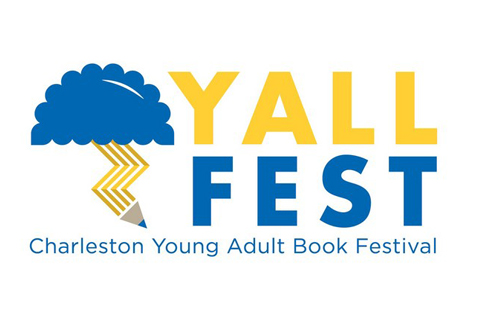 I am on my way to Charleston, home of YALLFEST, which frankly is too overwhelming to describe in a blog.  Instead, I present this interview in advance of the weekend's events, care of the very nice people at The Charleston City Paper. In it I discuss why I love working at Soho Press, what I hope readers will get from Soho Teen, pedestrian life in Brooklyn, and how Tiger Beat intends to melt brains at the Charleston Music Hall.
Q&A with Daniel Ehrenhaft, author of Americapedia
Writer and editor Daniel Ehrenhaft loves to make teens laugh, whether it's his Edgar Award-winning Wessex Papers series or the entertaining civics lessons of Americapedia, a humorous textbook Ehrenhaft co-authored that covers the basics of American politics, religion and culture. But Ehrenhaft's real love can be found with a red pen. "The joy I feel as editorial director of Soho Teen, in working with authors I love, and having the privilege to publish their books, is endlessly rewarding," he explains. "The YA community is so wonderful and mutually supportive, and it has been for decades. It keeps reinventing itself with the same goodwill."
City Paper: What makes teens so much cooler than adults? Or at least more fun to write about and for?
Daniel Ehrenhaft: The passion that you feel as a teen for things you discover and love — books, music, history, a crush — has an intensity that can never be faked or recreated.
CP: You live in Brooklyn. Are you a hipster?
DE: Absolutely! Though at my age, I have aches and pains all over. Occasionally I am a kneester, and sometimes a shinster. This morning I am a neckster because I slept funny. Walking around Brooklyn doesn't help.
Continue reading on The Charleston City Paper …