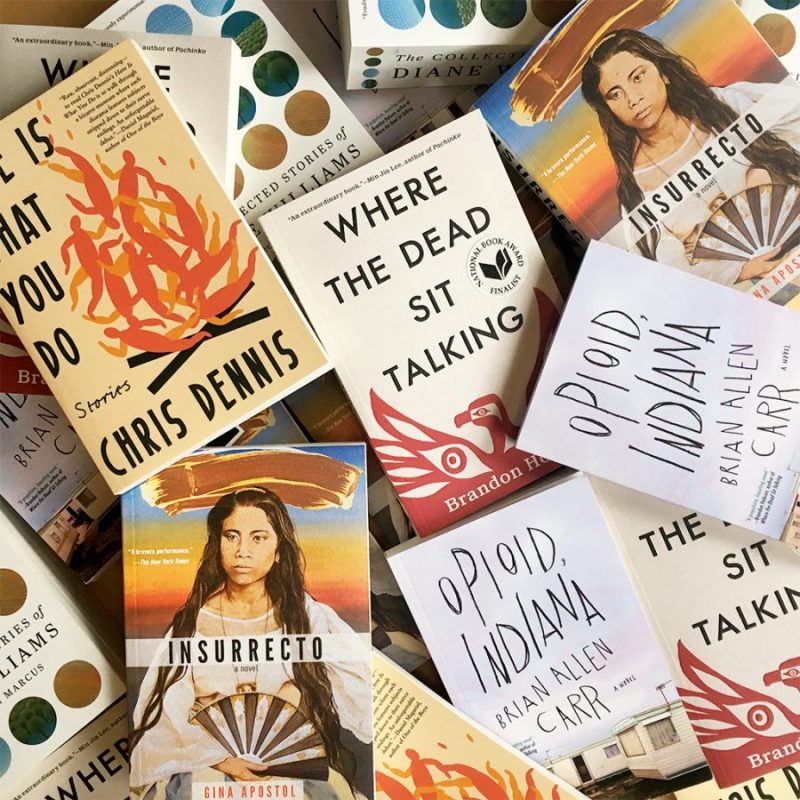 It's that time of year again! Help us celebrate the Soho titles that earned spots on 2019's "Best Of" compilations and award lists.
We are tremendously proud to publish our books and could not be happier for the authors and designers who brought them into the world. This holiday season, we want to say "thank you" to all the readers and booksellers who championed them throughout the year.
Soho Press

RABBITS FOR FOOD
A Kirkus Reviews Best Fiction Book of 2019
A New York Times Notable Book of 2019
Long-listed, 2020 Simpson/Joyce Carol Oates Literary Prize
An NPR Best Book of 2019
"A bitingly funny, and occasionally heartbreaking, look at mental illness, love and relationships, with Kirshenbaum's familiar black humor." Browse the NYT 2019 Notable Books selected alongside Rabbits for Food. Our favorite Bunny was a critical darling this year, racking up critical acclaim, award nominations, and glowing reviews.

OPIOID, INDIANA
Longlisted, Aspen Words Literary Prize
Opioid, Indiana found itself among the ranks of 2019's literary giants, including Colson Whitehead's Nickel Boys, Laila Lalami's The Other Americans, and the rest of the Aspen Words nominees.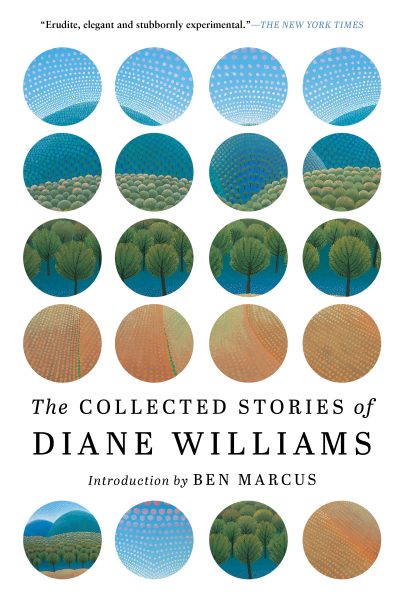 THE COLLECTED STORIES OF DIANE WILLIAMS
Longlisted, 2020 Simpson/Joyce Carol Oates Literary Prize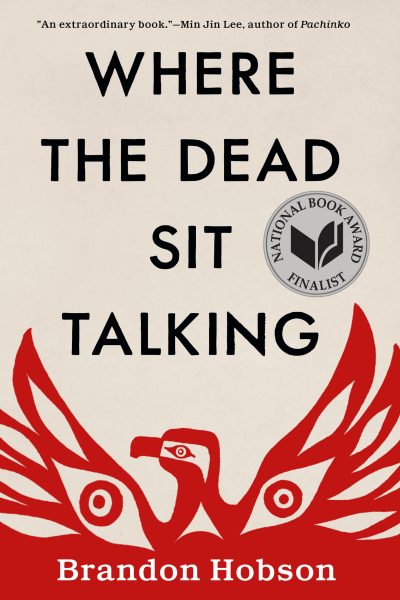 WHERE THE DEAD SIT TALKING
Coming off a National Book Award nomination in 2018, Where the Dead Sit Talking has had a great calendar year.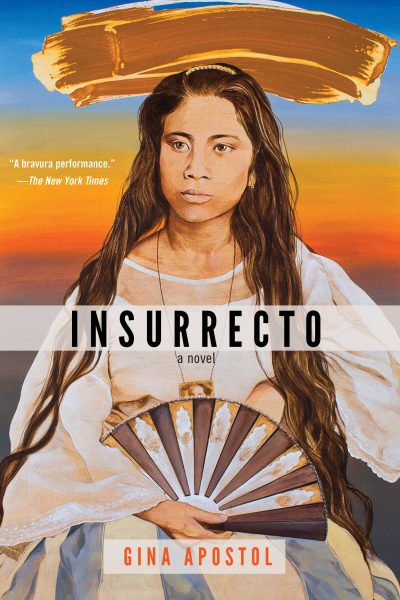 INSURRECTO
Gina Apostol's incredible novel has been steadily gaining acclaim for the past year. Dig into Jezebel's recent piece on its cultural impact.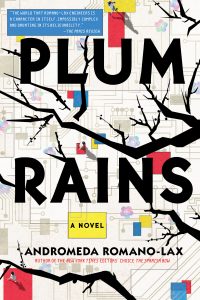 PLUM RAINS
Winner, Sunburst Award
The Sunburst Award Committee described Andromeda Romano-Lax's Plum Rains as "A masterpiece . . . This brilliant, character-driven novel examines individual reactions to threats to survival and autonomy . . . all too relevant to our present-day world." Discover it now in paperback!
∞
Soho Crime


THE WIDOWS OF MALABAR HILL
2019 American Library Association Reading List for Mystery: Winner and Top Pick
Winner of the 2019 Mary Higgins Clark Award
Winner of the 2019 Lefty Award for Best Historical Novel
Winner of the the 2018 Agatha Award for Best Historical Novel
Finalist for the 2019 Shamus Award
Finalist for the 2019 Sue Feder Macavity Award for Best Historical Mystery
and…
The Baltimore Sun's Best Author of 2019
Its pub year might have passed, but Sujata Massey's breakout hit, The Widows of Malabar Hill, is still going strong! Good news—if you get your hands on The Satapur Moonstone, you can binge read the series-to-date.


SARAH JANE
A New York Times Best Crime Novel of 2019
A New York Times Book Review Editor's Choice
A Financial Times Best Book of 2019
Library Journal Best Crime Fiction of 2019
"Spellbinding . . . like a piece of stormy poetry." We always knew James Sallis was the best of the best; his "gorgeous authorial voice" earned Sarah Jane a spot on the NYT's Best Crime Novels of 2019. Added bonus: Make sure to peruse the Wall Street Journal's 2019 What to Give Guide for a peek into Sallis's re-issued Lew Griffin series…the ultimate New Orleans Noir.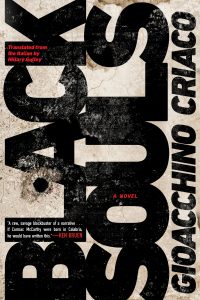 BLACK SOULS
An NPR Best Book of 2019
Set in Calabria's Aspromonte mountain regions, this tale of three childhood friends-turned-criminals is not your typical mafia story. NPR says it best: "Gioacchino Criaco has a great understanding of the psychogeography of crime and treats his characters – who aren't far removed from his own experiences – with humanity. The novel is also deeply immersed in Calabrian culture, showing readers a ruthless world in which people with good hearts know that crime is the only path to a better life."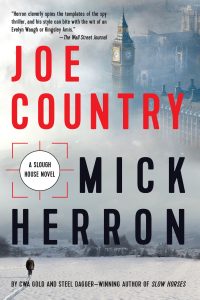 JOE COUNTRY
Our favorite Slough House spies are still going strong…and we can't wait for the new decade, Apple drama, and Gary Oldman to bring Herron's Slow Horses to small screens around the globe!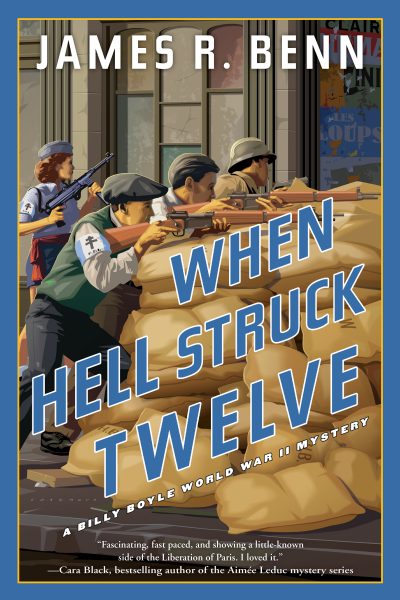 WHEN HELL STRUCK TWELVE
Aunt Agatha's Best of 2019
"What's not to love about a chase novel ending in occupied Paris?…a stunning and unforgettable read." We couldn't agree more. Browse the rest of Aunt Agatha's recommendations here!

THE THIEF
Crime Reads Best Crime Novels of the Decade
 The 2010s weren't all bad. It gave us The Thief by Fuminori Nakamura, which made it onto this list of Top Ten crime novels of the decade. Nakamura fans (new and old) should also check out his magnum opus, Cult X.
Crime Reads discussed the crime series that defined the decade, and Soho Crime received *SIX* honorable mentions:
∞
Soho Teen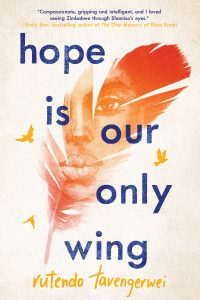 HOPE IS OUR ONLY WING

Nominated for the 2019 CILIP Carnegie Medal
A Kirkus Reviews Best Fiction Book of 2019
Kirkus called Rutendo Tavengerwei's Zimbabwe-set debut novel, "A narrative of courage and optimism in the face of loss, this novel is brilliant storytelling." Don't let this triumphant story fly under your radar in 2020.

MORE HAPPY THAN NOT
It's been a few years since Adam Silvera's groundbreaking YA book about 16 y-o Aaron Soto first hit shelves, but his story is still reaching teens around the world. Keep an eye out for more MORE HAPPY news on the horizon!

LOVE, HATE & OTHER FILTERS
Lastly, Maya Aziz clearly made an impact on YA audiences, landing her on Paste's best-of-the-decade list!
∞
That's all…for now! We can't wait to ring in 2020 with new titles, debut authors, and books that will knock your socks off. Subscribe to our newsletter to keep up-to-date on all things Soho.
Related Posts
Oct 10, 2018 – Soho Press